Chaise-ing The Blues Away
For those tuning in late, we moved in late February, and have been doing a lot of landscaping and home decor work ever since. For the first time in my life, I have a room of my very own that is not a bedroom. It's exciting!
The GirlCave is coming along. Yesterday my chaise arrived! Of course, I have to share it with Chives.
*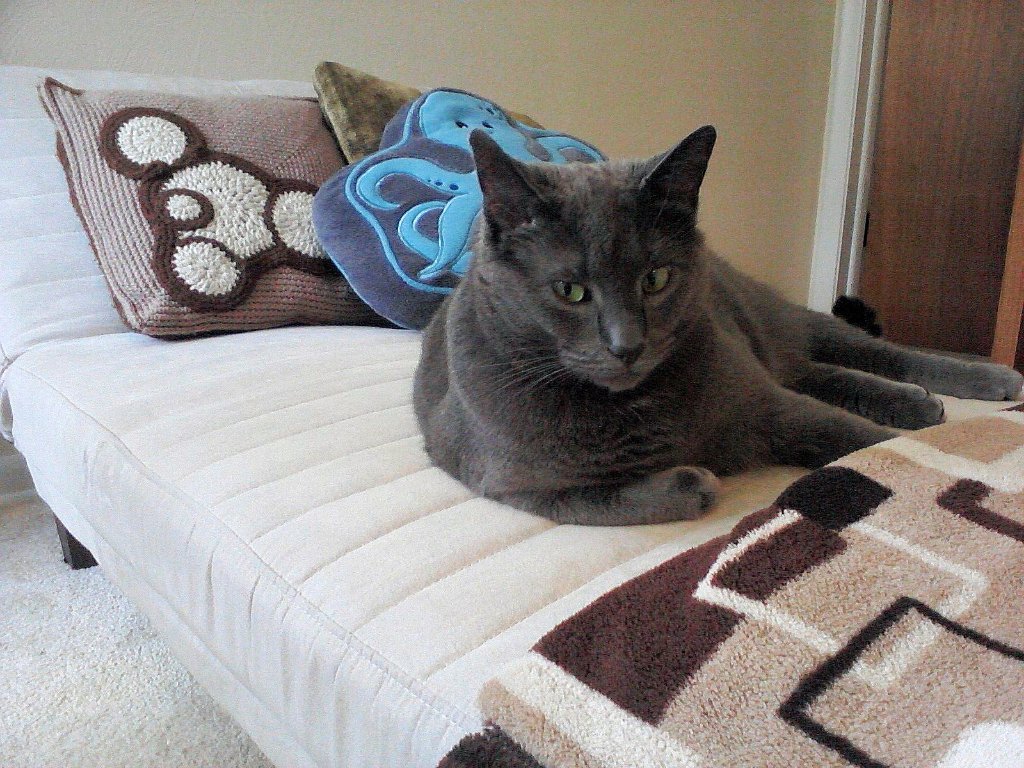 I still have a lot of blank wall space, and a stack of plastic bins that need to be elsewhere but just haven't been 'elsed' yet, so you don't get full-room pics as it's just not shareworthy yet. But here's a few teasers. There were three plain wood shelves on the wall, attached with utilitarian metal supports and brackets. Looked awful, so I attacked them with LACE.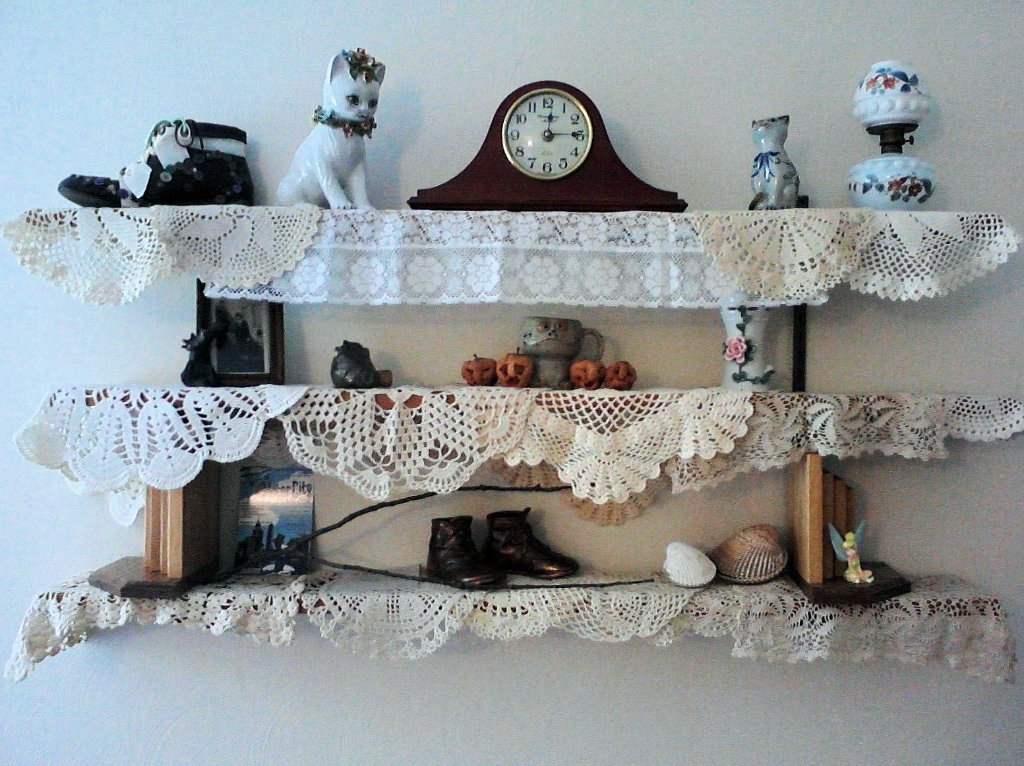 And the most important spot in the room, where the writing happens, is quite pleasant, especially on days like today when I can have one or both windows open.